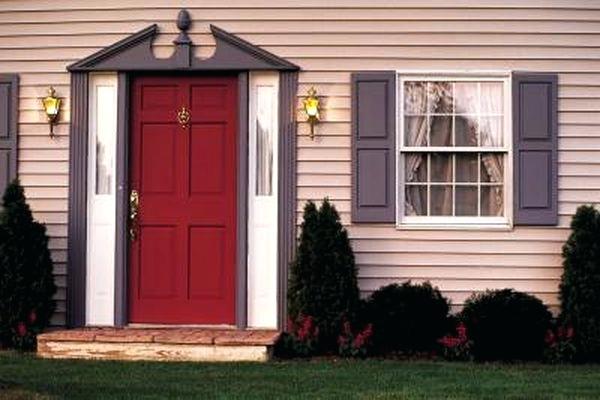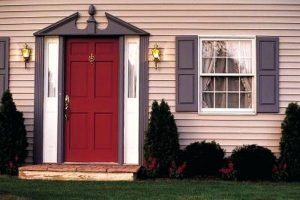 There's a lot to be said about entry doors. They are the first thing visitors see and can give a huge impression as to what's on the other side. When deciding on home remodeling projects, sometimes it's good to start at the beginning – the front door. A quick face lift for your front can make your entryway more appealing and give you incentive to continue with your renovations. Here are a few tips:
Cover it with color – Nothing stands out more than a colorful front door. You want it to be warm and inviting, but with just enough color to give your entryway its own character. Who wouldn't want a dazzling front door?
Accentuate with Accessories – Beautiful door numbers, door levers and glass can make a door stand out even more. You would be surprised to see how beautiful modern door hardware changes the disposition of an existing or new door.
Light it up! – You always want to have favorable lighting around your entryway to illuminate the beauty of your door.
For more tips on upgrading your doors, contact Agoura Sash & Door.