Patio Doors
Create an effortless transition from indoors to out with patio doors that match your home's style and transform ordinary openings into attention-grabbing entryways.
Remodel for indoor outdoor living
Patio doors come in a variety of styles, but French patio doors and sliding patio doors are the most common. When comparing which style is best for your home, it's really up to you and your preferences. Your decision may come down to the door that fits better with your decor, or the door that is more energy efficient, leak-resistant and secure.
We encourage you visit our Westlake Village showroom to see a wide selection of patio doors. One of our sales professionals will help you understand the design differences between French and sliding patio doors, namely the door frame, hardware and how much space they use.
Patio Door Operating Styles
Patio doors are configured to slide open or swing open. Their exterior frames are made of vinyl, wood, fiberglass or aluminum, and available in many colors. The more traditional french door has a wider door frame.
Sliding Patio Doors
You select which way the door slides opens on rollers, either left or right. They have 2 or more glass panels.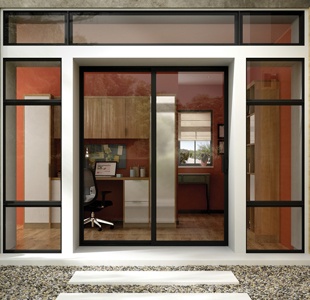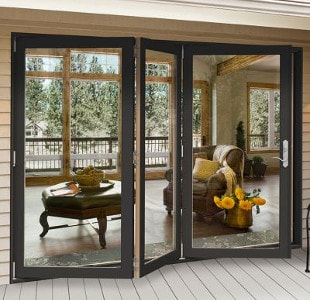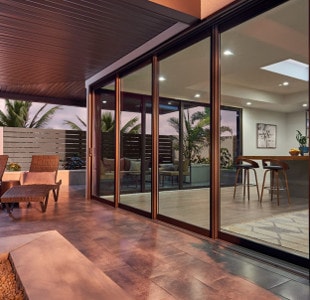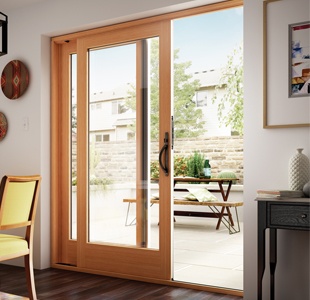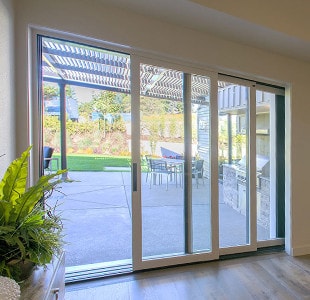 Swinging Patio Doors
Hinges allows the door to "swing in" or open "inward" or "swing out" or open "outward".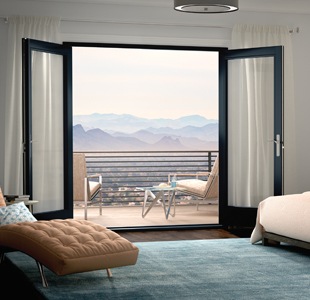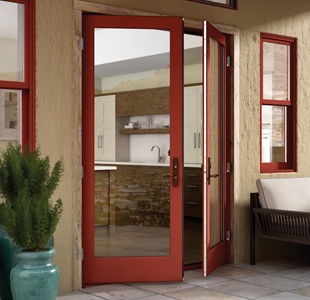 Patio Doors Photo Gallery
Patio Door Brands We Sell
Visit our showroom in Westlake Village, CA to discover the many different patio door brands we are authorized to sell as a dealer. Don't see a particular manufacturer below? We can still help you. Just ask a sales representative or contact us.
Suggested Blog Articles