Moulding & Millwork
Finely crafted decorative moulding and custom millwork will enlarge and enhance any room, giving it an elegant, expensive look that impresses family and guests.
Add extra dimension and style
If you are planning to remodel a room or your entire house with trim moulding or custom millwork for aesthetic or functional reasons, we recommend you visit the Agoura Sash & Door showroom in Westlake Village, CA.
A sales professional will help you find the right moulding so it'll seem it was part of the house from the time it was built. We'll get started by taking into account your house's style, other style components in the space, the product you select, and your budget plan. Some of our customers ask us to collaborate with their home builder, architect or interior designer to ensure their desired vision is achieved.
Installing moulding or millwork can dramatically alter the appearance of any room. Crown moulding, for example, can makes a ceiling seem higher while picture frame / wainscotting moulding can make a room seem more finished and interesting. One thing is certain. With so many styles, shapes and finishes available, choosing the right moulding species to trim your home can be difficult. That's why you want us by your side. With over 3 decades of experience, we'll make sure you don't make any novice mistakes choosing a moulding product that's the wrong size or style.
Moulding Types
Agoura Sash & Door sells a wide variety of architectural mouldings from today's finest manufacturers to suit any design. We carry all products from EL & EL Wood Products, Enkeboll, Flex Trim, Hyde Park Mouldings, JP Weaver Company and Saroyan.
Whether you need a custom-made, highly ornate cast plaster moulding for a curved application, or just a standard composite moulding, we have it on display in our showroom or can find it in our store catalogs.
Arch Mouldings
Baseboard Mouldings
Block Mouldings
Chair Rail Mouldings
Corner Mouldings
Crown Mouldings
Door Mouldings
Frieze Mouldings
Panel Mouldings
Picture Frames & Wall Niches
Quarter Round Mouldings
Shoe Mouldings
Wainscot Wall Mouldings
Window Mouldings
Custom Millwork
Before Agoura Sash & Door opened its doors in 1984, we had a partnership with Smith Bros in 1980. Now as a sister company, Smith Bros has provided Southern California with general contracting and high-end finish carpentry services. Our multi-divisions and diversified experience allows us to handle a multitude of projects. We have established an excellent reputation for fine craftsmanship, customer satisfaction, and are highly respected for delivering quality construction and design-build services.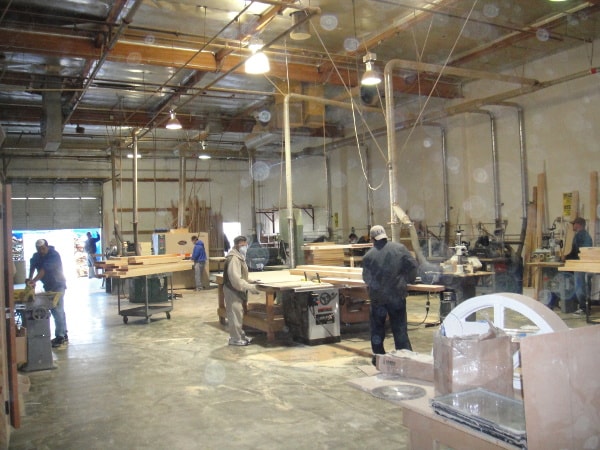 Smith Bros Finish Carpentry Division employs over 50 qualified carpenters and project managers who specialize in custom finish carpentry and commercial millwork. We can offer customers a variety of custom millwork options and services for remodels, additions, custom home construction, and much more. Our millwork shop allows us to create quality custom doors, windows, mouldings, and cabinetry. Ask about having custom millwork done by Smith Bros.
Custom Gates
Fitted Shutters
Tailored Moulding
Master Millwork
Sculpted Ceilings
Moulding & Millwork Photo Gallery
Suggested Blog Articles