Skylights
Bring natural light into your home with skylights and tubular daylighting devices to make rooms brighter and more comfortable to work, read or just relax.
Fill your home with bright, natural daylight
Homeowners and contractors buy skylights and tubular daylighting devices (TTDs) from Agoura Sash & Door for a host of reasons.
At the top of the list is the need to add brightness which can provide a sense of spaciousness. A dark or dreary room can completely change after installing a skylight or sun tunnel (also known as solar tubes or light tubes) to scatter sunbeams.
Another popular reason is to let in fresh air and provide an unobstructed natural view of the sky. A bedroom with multiple skylights or one large span skylight can be breathtaking on a clear star filled night. Skylights can instantly transform the style of a bedroom from ordinary to extraordinary.
Some of our customers enjoy saving money after installing ceiling skylights because they reduce utility bills for electricity and gas. Plus an energy efficient skylight will retain the heat in winter and cool in summer, thus minimizing the wear and tear on HVAC equipment (heating, ventilation and air conditioning). Skylights provide a natural augmentation to an energy efficient savings strategy.
Daylighting Products
Skylights – Provide natural light and fresh air into every room.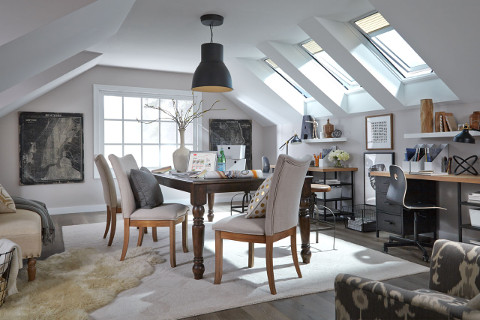 Solar powered
Electric powered
Manual
Fixed
Blinds
Sun Tunnels – Reflect natural light from your roof, bypassing any obstacle.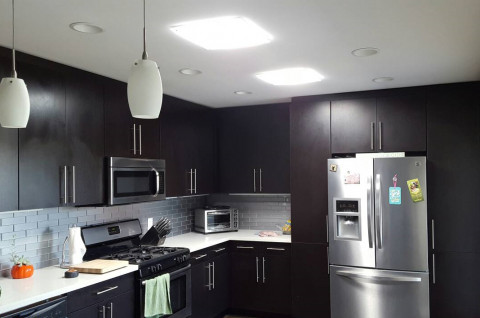 Flexible tunnels
Rigid tunnels
Roof Windows – Let in fresh air where the ceiling is within reach.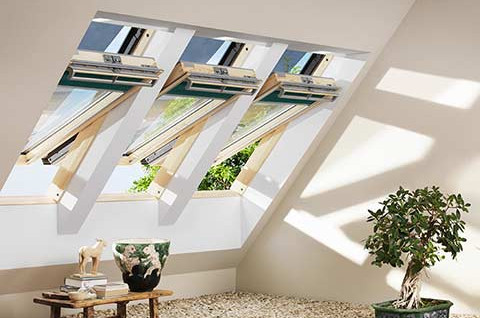 Top-hinged
Center-pivot
Roof access
Balcony
To learn more about residential and commercial skylights and daylighting, please visit our Westlake Village showroom and speak to a sales professional. Agoura Sash & Door sells all products by VELUX, Solatube and Kingspan Light and Air. Let the sun shine in!
Sunlights & Sun Tunnels Photo Gallery
Suggested Blog Articles