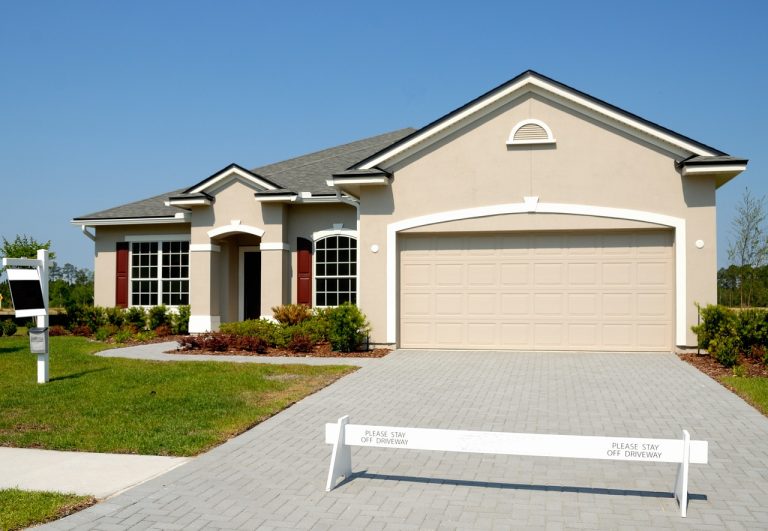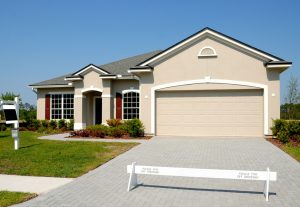 First impressions are important, which is why it is essential to maintain the curb appeal of your home. If you have put thought and care into replacing your old, dingy garage doors with attractive garage doors that enhance your home, you are off to a good start. But, if those doors face a cracked, crumbled or stained driveway, their aesthetic will be diminished.
To enhance your new garage doors, consider installing a new driveway or repairing your old one. A new driveway is like your home's welcome mat – by selecting the finish and type that works best for your home it will make it feel more polished. Here are some driveway applications to consider:
Brick
Bricks or cobblestones are an excellent option for adding character to your home, or mirroring brick features your home already is sporting. Perfect for traditional homes or older styles, re-purposed bricks will make your driveway look like it has always been there. One advantage of bricks is that any cracked, buckled or stained sections can be easily removed and replaced.
Asphalt
Not only is asphalt the most common type of driveway installed, it is also the most convenient to install and the most economical per square foot. Pre-existing asphalt surfaces can easily be re-sealed and inexpensively and quickly re-surfaced by a savvy homeowner, but when in doubt consult a professional.
Concrete
Concrete provides a versatile, smooth and highly desirable driveway surface, and is possibly the longest lasting type of driveway surface for almost any climate. It can be stamped, stained and sealed in a variety of ways to give it the look of natural stone, brick, aggregate or even cobblestone.
No matter what new driveway application you choose, consider your home's style, your garage door design and the desired aesthetic. For more information about how new garage doors can make your life easier – and add to your home's curb appeal – contact the Agoura Hills, California window and door design experts at Agoura Sash & Door.