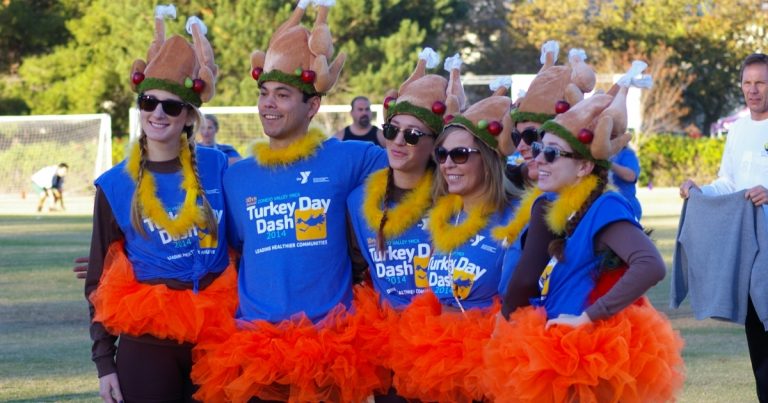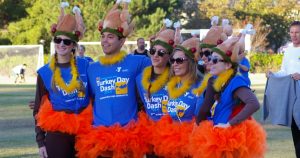 Looking for a new way to celebrate Thanksgiving this year? If you are, you will not want to miss out on the 10th Annual Conejo Valley YMCA Turkey Day Dash! The fun, family friendly event starts at 8:30 am at California Lutheran University in Thousand Oaks.
People of all ages are welcome to enjoy all that the Turkey Day Dash has to offer. Two different runs will be available, a 1K Fun Run that starts at 8 am, and a 5K Run/Walk that starts at 8:30 am on November 27th. There will be professional timers to time the run of those participating in the 5K Run/Walk, as well as award them! Water and fruit is available for all participants. The event does not last all day, so you have plenty of time to make it back home and enjoy your delicious Thanksgiving dinner!
All of the proceeds from the event will help make a meaningful impact in the local community by benefitting the Conejo Valley YMCA. The YMCA helps all kinds of people in the community, especially those who need it most.
Pets are not welcome to take part in the fun, but jogging strollers to allow the youngest family members to join are encouraged. If you are running or walking with a stroller, please make sure to line up at the end of the starting line. There will be free T-shirts for all participants while supplies last.
Registration by November 25th is $35 per person, or $80 for a family. Registration on the day of the event is $45 per person, and $100 for a family.
Agoura Sash & Door in Westlake Village would like to invite you and your family out to enjoy this fun event this holiday season.