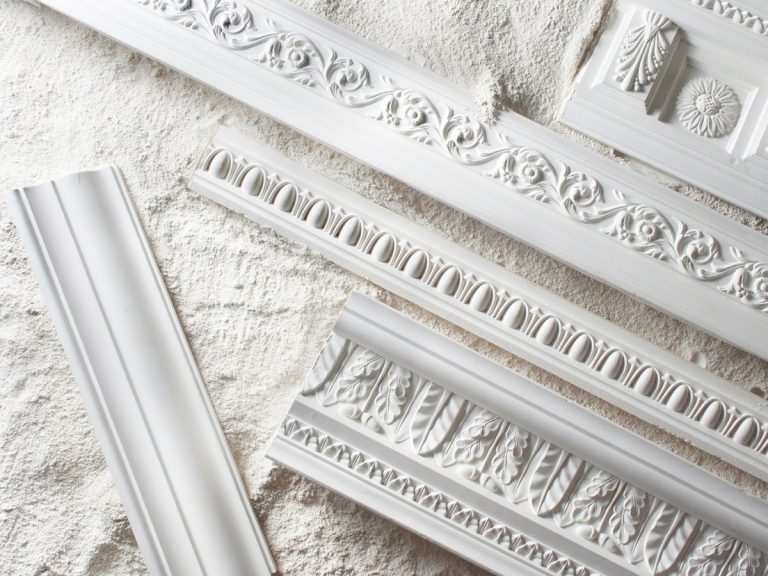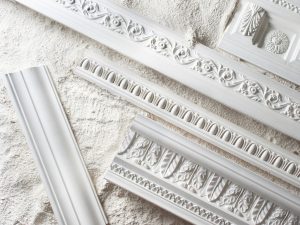 Choosing the right molding can enhance the décor of a room or doorway, and these finishing touches can be subtle or profound.  Whether simple or bold, the style, color, and size of the trim will produce visual impact. The right choice of trim will make your crown molding and/or arch details transform a space.
Archway
A doorway leading from one room to another doesn't have to be a boring opening in the wall but can become a visual statement. When arch details are created, the open archway can become a handsome focal point. To continue the theme of the arch, the same style of curved arch frame can be applied to windows or closets.
Living Area/Dining Space
In a living area or dining space, crown molding can add real elegance, especially to rooms with high ceilings. Attention is drawn upwards as perhaps architectural molding is used where the wall and ceiling meet. There are many styles and designs to choose from.
Kitchen, Bath and Hallways
Kitchens, bathrooms, and hallways receive a facelift when simple molding is added to the base of walls, cabinets, doors, and windows.  When the same or similar trim is viewed consistently throughout a space, the uniformity can elevate the status of a room.
Bedroom
Dress up a bedroom with ease by adding crown molding at the ceiling and walls. The added dimension creates an intentional finish.  Crown molding adds elegance, height, and flavor to a bedroom.
Color Choices
Many types of molding are left white because of the stark contrast it makes between painted walls and ceilings. Trim can actually be painted to match the color scheme of any room or hallway, or it can be stained to coordinate with existing wood furniture or accents.  Arch details can also be painted or stained to work with existing décor.
The right molding can boost the appeal of an entire home. Trim adds that finishing touch that completes an archway, living area, dining space, kitchen, bath, hall, or bedroom.
Contact Agoura Sash & Door to find great molding and arch details. Visit our Design Showroom in Westlake Village. We are known for our beautiful doors, windows, moldings, lighting, furniture, and more. With over 25 years of decorating and installation experience, Agoura Sash & Door is the place to turn for both ideas and solutions.