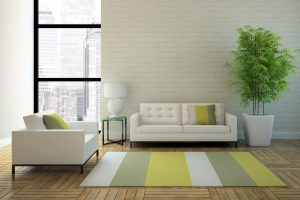 Furniture is a way to set the tone for a room. A room's furniture arrangement can affect how the room is utilized and how comfortable others feel when sitting in the room. How a room looks and feels can be instantly transformed by simply rearranging the furniture.
Here are some tips when arranging space within a room:
Measure the space – Use a tape measure to get the dimensions of the room and the furniture that will be placed within the space.
Create balance –  Use pieces that are similar in size and scale to give the room a sense of balance. Also, make the room visually appealing and symmetrical.
Be an artist – Look at the room as an artist would look at a blank canvas. Create depth in a room by adding end tables on either side of the sofa and handing paintings on the wall above it.
Divide the room – When dealing with a large space or a rectangular room, divide it up into smaller, more intimate areas.
When rearranging furniture and designing your space contact Agoura Sash & Door for all of your door and window design needs. We have everything you need including hardware (including doorknobs), wood molding and accessories.