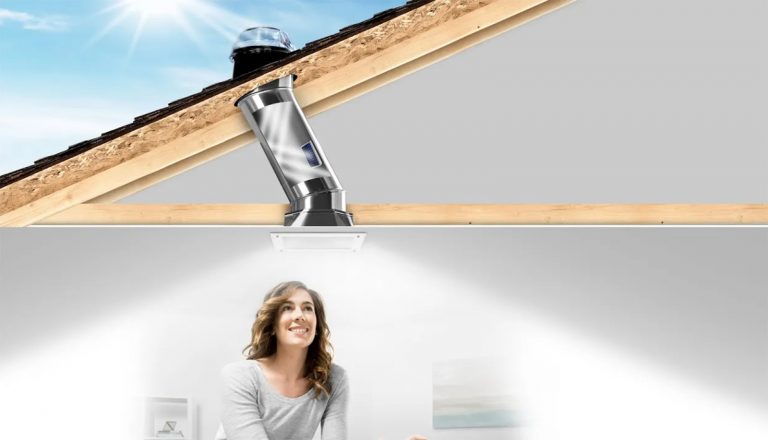 Rooms without windows can be transformed with natural light from the sunshine that used to stop on the roof.  Interior rooms no longer require artificial light during the daylight hours, which will reduce energy consumption.  Homeowners will marvel at the transformation realized after the installation of the Solatube Daylighting system.
Increased natural light – Most houses have at least one room, or walk-in closet, that could be improved with the installation of a Solatube.  Each room in the house might be a candidate for this remarkable device.
Leakproof protection – Any roof type, such as slate, tile, metal and shingle, is a candidate for the flashings on the Solatube.  The circular design ensures that debris and rainwater on the roof bypasses the rooftop dome.  Maintenance is not required.
Easy installation – Unlike traditional skylights, which can require days of installation activities, the Solatube Daylighting system will be completed in a couple of hours.
No structural changes – Solatubes are designed to go around structural obstacles, such as joists and rafters.  Light travels through the Solatube without interruption regardless of the angle at which the tube traverses the attic space.
For more information about the Solatube Daylighting system, contact Agoura Sash & Door today!