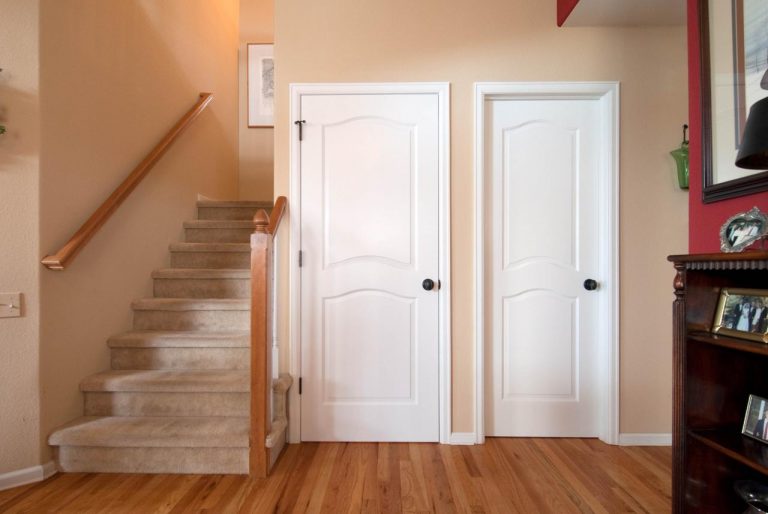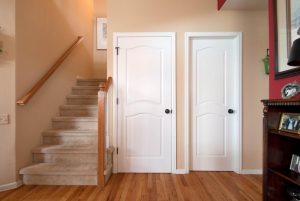 While the front door of your house is one of the main focal points, you should still consider all of your interior doors when creating a seamless style throughout your house. While standard six-panel doors are one of the most common types of doors available, they may not work with the look of your house. Consider these variations of six-paneled interior door styles for your house that can help pull together the look of your home.
Two and three paneled – very appealing for modern designs, these types of doors are not fussy and provide a clean aesthetic. They can be made with a single flat panel or two panels brought together with various sticking, or the part around the panel. They are able to add visual interest to a room without being overbearing or becoming the focal point.
Glass panels – not all paneled doors have to have wood panels. There are many other types of material that you can use, including clear or obscured glass, chalkboard material, or even fabric. Changing up the type of material that the panels are made out of will completely change the look of the door.
Finished wood – not all interior doors need to be painted. Picking a door that is made out of finished wood, such as cherry, pine, or oak, will bring a cozier or more rustic look to your house.
If you are having a hard time choosing the right interior doors for your Ventura County house, contact Agoura Sash & Door in Westlake Village, California. We will help you pick out the perfect doors that will add to the overall look and style of your house.