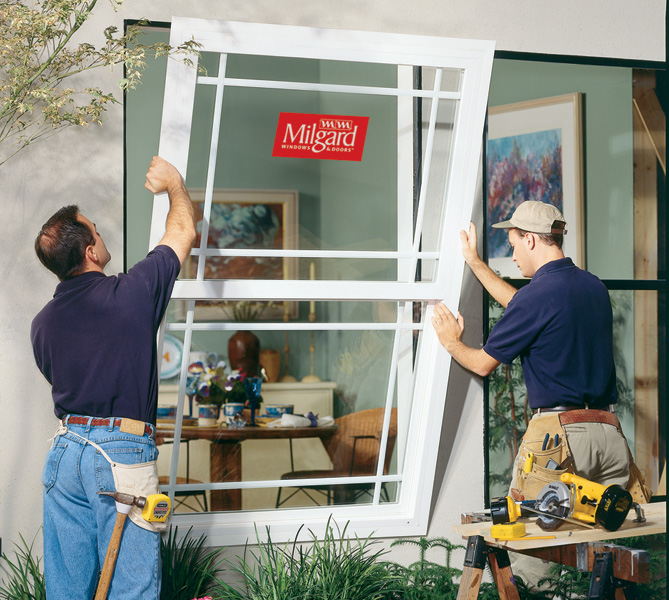 Replacing old, outdated windows with newer, more energy efficient windows, will save you money and increase the overall value of your home. Replacement windows and doors do not just add beauty to your home. When installed properly, they can reduce air leaks that cause your home to lose heat in the winter. New windows are also designed to let in as much natural light as possible.
One option for replacement windows is Milgrad Windows, they offer a retrofit style window that allows you to remove and replace at ease, without spending extra on any needed stucco or drywall repairs.  This allows the contractor or homeowner to effectively replace their window with a new vinyl, energy efficient window.
There are two main types of replacement windows, flush fin and block frame.  Flush fin replacement windows are generally used in homes with aluminum windows and a stucco exterior, leaving the original aluminum window frame intact and limiting damage to the stucco.  Block frame replacement windows are found in buildings and homes with wood windows and siding or brick exteriors.
If you are interested in installing replacements windows in your home, contact Agoura Sash & Door today! Located in Westlake Village, they have been servicing the Los Angeles County and Ventura County areas for over 25 years. Let our knowledgeable staff answer all of your questions concerning window and door design and how replacement windows can save you money.