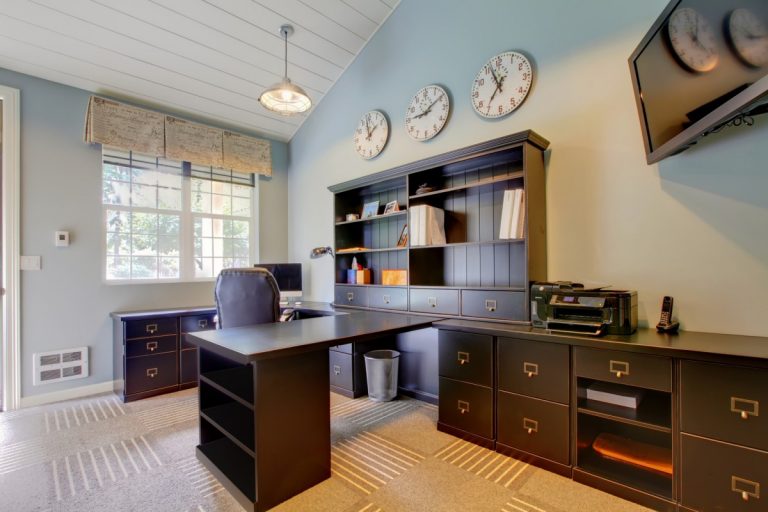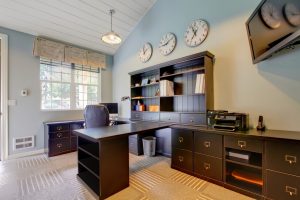 Are you looking to transform an unused room in your home into a luxurious office space? Many individuals simply want a home office to organize their weekly tasks and pay bills, whereas others require this new office space to conduct cost effective business operations. We want you to transform your unused room into a functional, yet striking office space, so that you can enjoy yourself while conducting work. Gathered are 4 tips to get you on the track towards a beautiful home office:
If you have any say in where your office space is located within your home, make sure it is away from any distractions. This is especially important if you will be inviting clients into your new office. Traffic flow throughout this area should be at a minimum.
Invest in office furniture that will provide convenience and cleanliness. Clutter on desks screams unorganized, so choose furniture with sufficient storage space.
Since you will be spending a great deal of time in this room, invest in a comfortable, luxurious office chair.
Most importantly, give yourself a view of something that inspires you. If you have a window overlooking your backyard, have your desk face that. You can also place a family photo on your desk for inspiration.
With huge selections on doors and windows, Agoura Sash & Door can help you create an inspiring home office space. Contact us today for a consultation at our Westlake Village, California office.