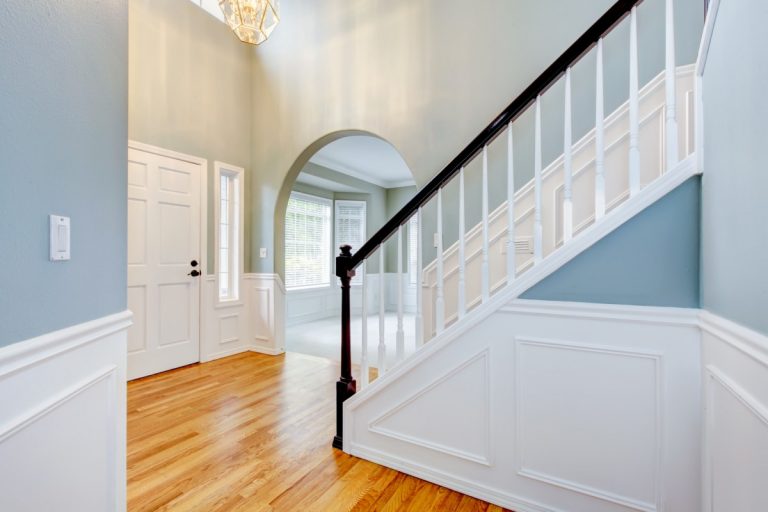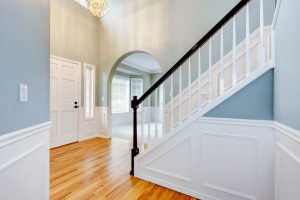 Millwork is an excellent way to add texture, uniqueness, and elegance to any room! Homeowners have the option to choose from different materials, colors, and designs. If you are somewhat unfamiliar with millwork, here are a few basic concepts to ponder:
If you have a more traditional-style home, it would be smart to choose deep baseboards, wide casings, and raised panels!
For contemporary homeowners, you would be best off choosing a simple design. Painting your millwork a bold color will bring your modern design to a whole new level.
Feel free to get as decorative as possible with your millwork, if you are living in an elegant-style home!
If you have plates or lightweight pieces of artwork that you would like to display, you may be interested in Wainscoting. Wainscoting is a form of millwork that features a ledge at the top, about 2/3 up the wall. This ledge can be used for showcasing some of your favorite pieces.
Use millwork to create picture frame shapes on your wall. You can center the rectangles or squares as ideal places to hang art, photos, or mirrors.
Beaded-board paneling looks amazing in cottage-style homes! It creates a whimsical, but sophisticated feel.
Instead of purchasing an expensive bed with an elaborate headboard, turn to millwork! You do not necessarily need to cover the entire room. Limit it to the area behind your mattress, and create a headboard more beautiful than you could have ever imagine!
Consider creating a custom design if none of the other preexisting designs sound appealing to you. Work with your contractor or local design center to come up with a design that is exactly what you have been looking for!
When you settle on a millwork design for your home, contact Agoura Sash & Door, Inc. for all of your material needs! Our experienced sales representatives and designers provide excellent customer service, 100% of the time!