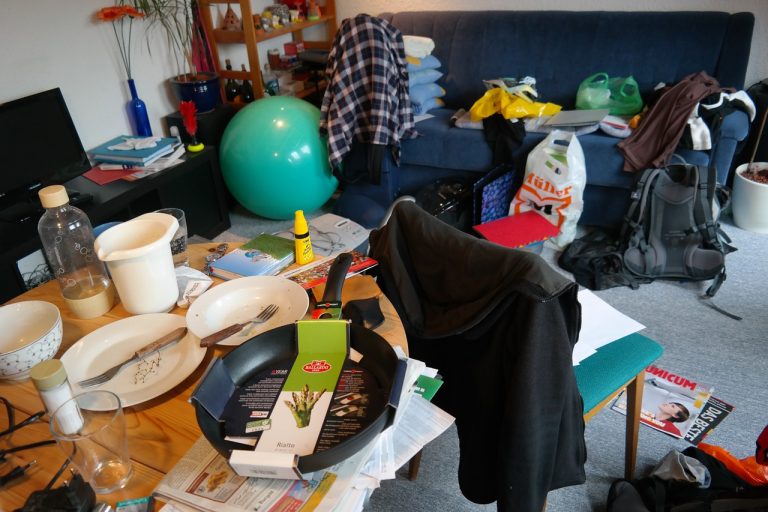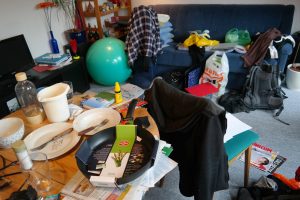 Keeping your house looking clean can be hard especially if you are organizationally challenged. If you have organization issues you are not alone. The problem can be fixed and your house can be put back into working order. Here are some common organization mistakes that may be making your house look messy.
You may think that clearing off your counters will make your kitchen look spic and span but having to constantly take your coffee maker in and out of the cupboard is hectic and can actually cause you to do a slower cleanup. Leave some space on your counter for kitchen appliances you use every day. Give these things an assigned space to keep more organized and make cleaning easier.
You love your family, but do you need to clutter your walls with photos and picture frames?  A gallery wall leading up the stairs is fine but try and avoid cluttering the rest of your home with these photos.
The entry way of your home is often the first impression and if it is clogged with shoes and coats it will make the rest of your home seem just as messy. Alleviate this problem by setting up coat racks on the side of your entry way and a basket by the doorway to throw shoes into.
Mail or paperwork strewn about your house will not only make your house a mess but will also make it more difficult to actually find these documents when you need them. A small crate or box for your mail is a great way to stay organized.
Covering your fridge with magnets and notes can make your kitchen look a lot more hectic than it needs to be. Keep a clipboard of things you need to do on the wall of your kitchen if you want a place to put lists and other information.
Agoura Sash & Door has been serving Ventura County for more than 25 years. We work with a multitude of manufacturers and can give you a wide selection of quality products ranging from doors and windows. Contact us today for more information!