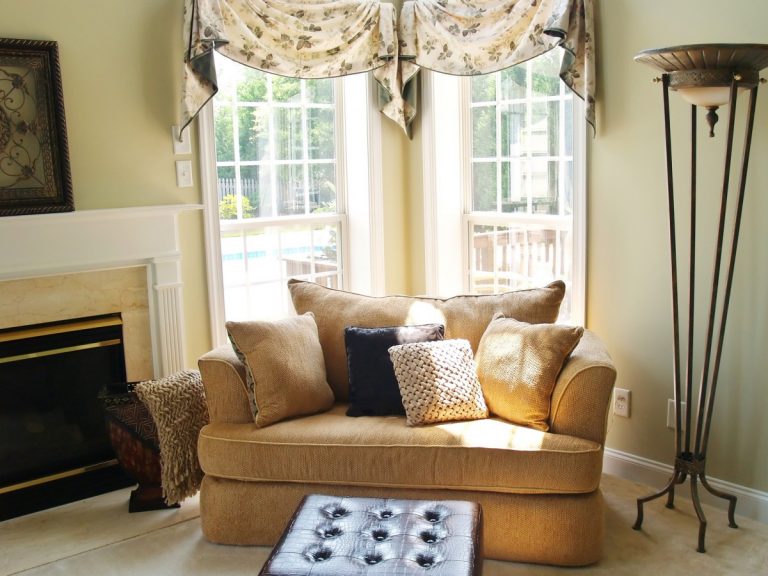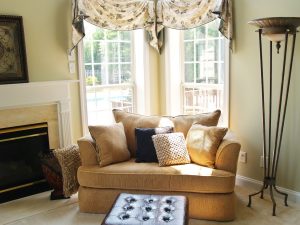 Dress up your beautiful new windows with a trendy valance. No, we don't mean the one that hung in your grandmother's kitchen. It undoubtedly included pictures of fruit and vegetables depicted in various shades of orange, green and yellow.
What you should do is seek inspiration from some of the hottest interior designers who are finding fresh, new ways to decorate rooms using valances. Here are some home decorating ideas from HGTV:
Bright and Cheery – Use coordinating fabric to cover a wooden cornice. The result is utterly modern and allows you plenty of creativity and flexibility.
Sleek and Simple – Oftentimes less is more, especially in kitchens and baths. A very simple valance that stretches the length of the window and includes no fullness is a great way to add a pop of color to a room without adding unnecessary clutter to the room.
Texture and Style – It's remarkably easy to add texture to a room using a valance. Use a fabric that has a raised pattern to add interest and detail to your windows.
Sophisticated and Graceful – Silk fabric draped across the top of your windows can add elegance to almost any room. Fringe and tassels work here too.
The first step is getting new windows. Contact Agoura Sash & Door in Westlake Village to discuss whether vinyl, wood, aluminum windows or another type best meet the needs of California homeowners.