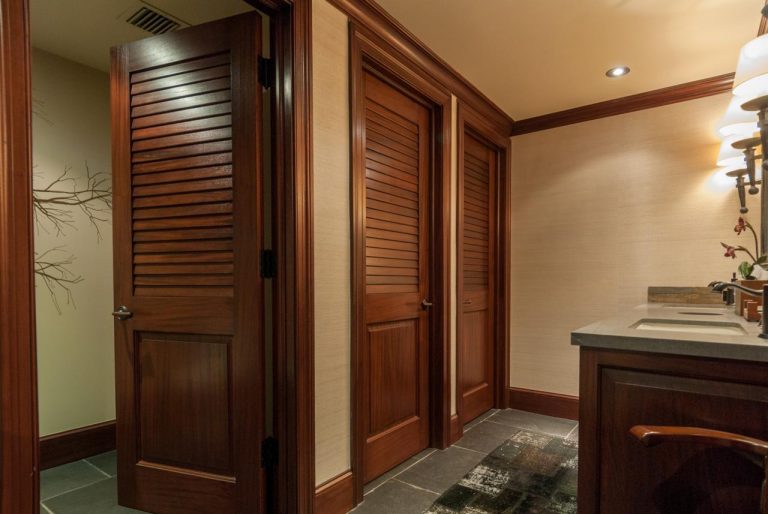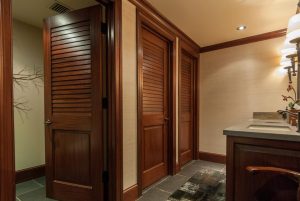 While interior doors may simply seem like a way to close off rooms inside your house, they are actually one of the main components that make up your complete interior design. Your interior doors can work to completely change the look of your house. Keep these different types of interior doors in mind to make sure that you make the right design choice for your house.
Bifold – These doors are hung side by side on hinged panels, causing them to fold against each other. They work great for tight spaces, such as utility rooms and closets, since they fold instead of swinging open.
Double – Two doors that are hung side by side and meet in the middle of the frame. You have the choice of slab or pre-hung when looking at double doors. Any areas of your house that you want a more gracious entryway for, such as a master bedroom can benefit from double doors.
French – One pair that has glass panels that will extend the entire length of the door. They allow light to enter into the room, making it feel much larger. They work best for areas that need to be divided off from other rooms, but do not require privacy.
Flush – These are plain wood veneered doors that have either a solid or hollow core. They work best in contemporary homes because of their sleek, simple design that works well with modern furnishings.
Louvered – Also known as plantation doors, these doors have horizontal slats that allow for air flow circulation. They come in fiberglass and wood, and can help to create a more casual look at your home.
Slab – These are doors that do not have a knob, frame, or hinges. They are perfect replacement doors for locations that already have a frame.
When looking for the perfect interior door for your Ventura County house, contact Agoura Sash & Door in Westlake Village, California.